Feelings Cards
Feelings tell us how well our needs are being met. When needs are not met we might feel frustrated, upset, and discouraged—and when needs are met we might feel contented, joyful, and satisfied.

Feelings can be triggered when, instead of focusing on facts, we add our interpretation and thoughts to the facts of the situation and tell "stories" about it.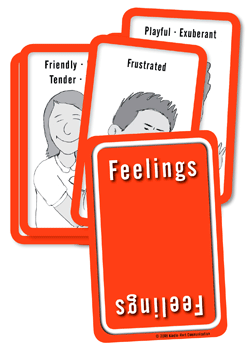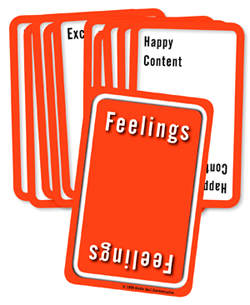 Needs Cards
All of us have the same needs. The term needs points to our deepest values, dreams, and requirements for well-being.

Needs are the motivation for all our actions. However, if we have not been educated about needs we often do things that don't effectively meet them. When we are aware of needs and values we are empowered to take more effective actions in the service of our well-being.